Flawed and (
Still

) Worthy
What if you can be both flawed and worthy? Allie Brazas is a recovering perfectionist who learned that she is still worthy, even when life doesn't go as planned. Successfully prosecuting the Naval officer who sexually assaulted her, battling chronic illness and PTSD, and widowed with a toddler at age 24, Allie has transformed victimhood into empowerment. Her story inspires us all to turn challenges into advantages.
Dismantaling

Perfectionism
Flawed and (Still) Worthy is a story that follows Allie through a childhood lived in the shadows of her football star brother; through teenage years of disordered eating; and into her adulthood and Naval career. She never expected to experience a chain of traumas including sexual assault, hysterectomy and becoming a widow, all by the age of 24. As she moved through chronic illness and PTSD as a single mother, she learned to let go of perfectionism, appreciate her flaws, and find love again.
Readers will find themselves in her story, and will be inspired at her triumphs in the face of frustrating and heart-breaking obstacles. If you've ever struggled with wondering if you are good enough, Allie's story invites you to let go, and turn your obstacles into building blocks to create the beautiful life of your dreams.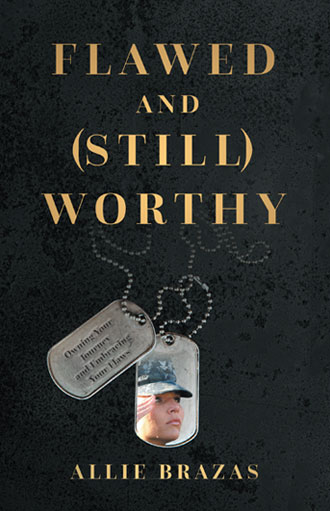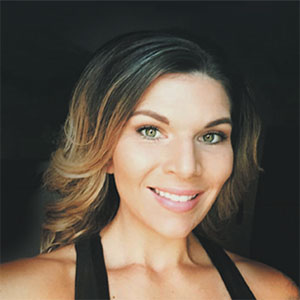 ALLIE BRAZAS is the COO of Pinnacle Peak Recovery, a drug and alcohol treatment center in Scottsdale, Arizona. During her days as a Sailor, Allie co-founded the Women's Sympo-sium, an empowering event for active duty females in the area. Allie is an avid runner, hiker, and Fit Body Boot Camp devotee (it's her second home). She's married with a daughter, and like everything in her life, Allie "moms hard." When she's not working, you'll find Allie screaming from the stands at her daughter's softball games.